Yoga & QI Gong & pilates Classes at Fairfield Wellness - Yoga Timetable
We offer a range of classes at Fairfield Wellness, including hatha yoga, restorative yoga, and slow flow yoga. We also have Qi Gong and pilates classes on offer. We have dedicated and yoga classes for experienced students as well. View our current timetable below to choose a yoga class to suit your needs.
---
---
New Spring Special - $25 for 2 weeks (expires 2 weeks after first class) unlimited yoga, Qi Gong & Pilates
Available for first time students once only. Starts from date of first class and cannot be suspended or extended. Offer Ends December 31st
Casual classes $22
Bulk buy 10 classes for $100 (10 class passes expire 6 months after purchase date)
*Please note Courses are not included in the special $25 for 2 weeks unlimited offer
Please note we supply all equipment - mats, blankets, bolsters, blocks etc
---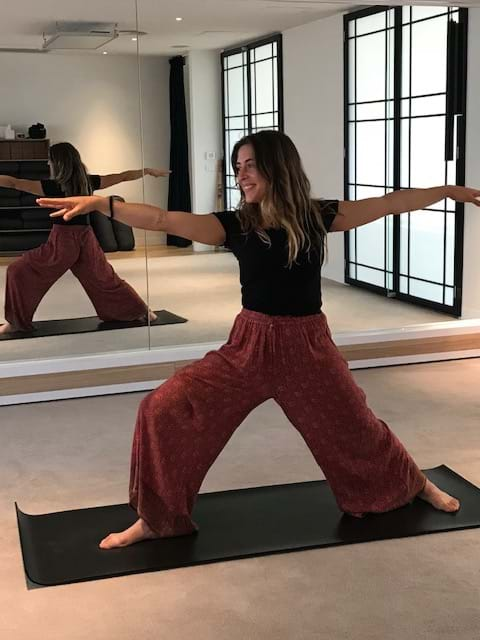 Monday

Tuesday

Wednesday

Thursday

Friday

Saturday

Sunday

8AM

8am

Stretch, Strengthen, posture workshop with

Dr Elena Bacash, Chiropractor

9AM

9.30am

Slow Flow with Sheridan Campbell

9.30am

10AM

*New from Tuesday 29th April

10am

Hatha with Melissa Gray

10am Hatha is cancelled

11AM

12PM

12.30pm

1PM

2PM

3PM

4PM

4pm

Slow Flow

5PM

5pm

Yin Yoga

6.00PM

*New from Mon 29 April

6pm

Stretch and Reflect

Stretching, breathing, meditation

with Elena

6.30pm

(not running ANZAC day)

7.00PM

7pm

6.30PM-7.30PM

7pm

Pilates with Eugenia

not running 2nd week school hols

6.30pm

Restorative / Gentle Hatha Yoga with Cathy Prowse

7.30pm-8.30pm

7.30pm

Next Meditation Course

7.30-8.30pm

Thurs 2nd May -Thurs 13 June
Terms & Conditions:
We endeavour to run our classes on time and as advertised, however classes are subject to change or cancellation without notice.
Teachers are subject to change without notice.
By continuing to access the Fairfield Wellness studio or website you are agreeing to comply and be bound by the terms and conditions.