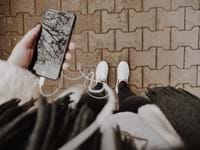 Welcome to the Fairfield Wellness Podcast
---
---
Season 1 | Episode 1 | Who are we?
Meet Dr Elena Bacash, Chiropractor. Where did my wellness journey begin? Discover the beginnings of Fairfield Wellness.
- We unpack the 'Why' of Fairfield Wellness.
- We talk about our team and community
- We discuss the direction we are going in
Season 1 | Episode 2 | We talk to Brendan About Myotherapy
- We talk to Brendan about his health journey
- Being a Myotherapist and Studying Osteopathy
- And we touch on shoulder issues & some Myotherapy techniques
Season 1 | Episode 3 | The Vagus Nerve and Meditation
One of our Fairfield Wellness clients requested this topic!
- We discuss what the vagus nerve is and why it's so important
- How does it help with rest and relaxation
- What is meditation
- We end with a Meditation taken by Elena
Season 1 | Episode 4 | Pain & Pain Management
- We talk about the different types of pain and how pain is felt in the body/mind and how we can start to manage pain.
- This is a complex topic and we will be doing more on it. Stay tuned!!!
Season 1 | Episode 5 | We Interview Megan Jones, Yoga Teacher About Her Health Journey Over the Last 25 years
- How Megan became a yoga teacher
- Her health journey and how yoga helped
- The changing landscape of yoga
- Gita Hatha Yoga and how it is different to other forms of yoga
Season 1 | Episode 6 | What is Full Moon Meditation? And How Does it Relate to the Labours of Hercules
- Why do we meditate around the full moon?
- What are the special characteristics of group meditation?
- What can the 12 Labours of Hercules teach us each month?
- What energies can we access through full moon meditation?
Season 2 | Episode 1 | Sleep Discussing Researcher Matthew Walker's book 'Why We Sleep'
We talk about important topics such as;
- Sleep Cycles
- REM and Non-REM Sleep
- Sleep Deprivation
- Why we need to sleep?
---
Season 2 | Episode 2 | How to Stay Calm in Uncertain Times
The Fairfield Wellness Yogic Brain's Trust comes together to talk about these Uncertain times:
Cathy Prowse talks about coming from the heart centre
Jo Anderson talks about our interconnection and the impetus to grow in challenging times
Peter Joy looks at the meaning of these uncertain times through the lens of Astrology
---
Season 2 | Episode 2 | Meditation and Pranayama (Breathing Exercises) For Uncertain Times
The Fairfield Wellness Yogic Brain's Trust comes together to offer breathing exercises and Meditation for Uncertain Times:
Peter Joy recites a poem
Jo Anderson leads peace breathing
Elena Bacash leads a visualisation on eradicating fear
Cathy Prowse leads a heart centre meditation
---