FEAST OF PEACE WORKSHOP
Presented by Clare Flemming
Four sessions beginning Sunday 29 July 2018
$45 for individual sessions or $150 for four sessions
Session times: 2.30 pm to 4.00 pm
Session dates: 29/7/2018, 19/8/2018, 7/10/2018 & 18/11/2018
Book your place now as spaces are limited by calling (03) 9486 8382
Join in a feast of gentle movement, breathing practice and sound to promote inner and outer peace.
Across the four sessions you will be invited to experience the intelligent use of breath in movement and the use of Vedic peace chants (Śāntipatham) to enrich your practice and spread the vibe of peace. Students attending will receive a handout with a copy of the Sanskrit transliterated chant and an English translation. You will also receive the password for a vimeo recording of the chant, so that you can practise beyond the class.
The workshop will contribute to CPD points for yoga teachers
Session outline
Session 1 29/7/2018 Pūrnamadah A peace chant about the infinite nature of the infinite (Source: Īśavāsya Upanisad)
Session 2 19/8/2018 Namo bramhane A peace chant acknowledging the energies that hold and sustain life. (Source: Taittiriya Aranyaka)
Session 3 7/10/2018 Sa ha na / asato mā A chant looking for good relationships and learning between teacher and student, and a chant seeking to move from ignorance to clarity (Source: Kenopanisad, Kathopanisad)
Session 4 18/11/2018 Sam no (a) A peace chant respecting the protective powers of the sun, the deities and the wind. (Source: Taittirīya Upanisad)
About the teacher
Clare Fleming has been teaching yoga since 1995 and has developed a deep passion for Yoga Sutra and Vedic Chanting. She completed yoga teacher training in the Sivananda tradition. She continued training and learning with:
The Heart of Yoga Teacher Education course and workshops offered through Krishnamacharya Yoga Mandiram.
Workshops with Mary Keizer
Workshops offering the intersection between yoga, philosophy and practice with Kausthub Desikachar and by AG and Indira Mohan
Clare is on the teaching staff of the Academy of Yoga and Mind-Body Education and also offers short courses on flowing sequences guided by the breath. She also runs occasional workshops on Vedic Chanting and Yoga Sutra.
Beginner's Qi Gong
Monday 6 August – Monday 10 September 7pm
Call to book on 9486 8382
The Sessions
Week one: Daoist warm up and breathing exercises then an overview of our study. Then we enter the study of the Tiger form. Then cool down and centering practice
Week Two: Daoist warm up and breathing meditation. Revision of last week's form then enter into the study of the Deer form. Cool down and centering practice.
Week Three: Daoist warm up and breathing meditation. Revision of last week's form then enter into the study of the Bear Form. Cool down and centering practice.
Week Four: Daoist warm up and breathing meditation. Revision of last week's form then enter into the study of the Monkey Form. Cool down and centering practice.
Week Five: Daoist warm up and breathing meditation. Revision of last week's form then enter into the study of the Crane Form. Cool down and cenetring practice.
Week Six: Bringing it all together! We now put the form together as one continuous flow. You have the power!
About The Teacher
Allen Crosson started my studies in Martial arts and Meditation in 1989 studying Ninjutsu achieving my black belt in 1993. I have studied Chinese Martial arts and Meditation extensively since this time. This led me down the path of healing and I now have a Bachelor in Chinese Medicine which I have been in full time clinical practice for the last 11 years. I currently hold a 5th degree black in Bujutsu and am a qualified Qi Gong instructor and run a clinic of Chinese Medicine in Fairfield.
A six week study into the Wu Qin Xi
health related Qi Gong
Presented By Allen Crosson
This is a 6 week course in the 5 Animal form Qi (or Chi) Gong. This is a fun playful health form for all ages and all levels of fitness and well-being.
These practices have been used to heal many diseases over the years and can be adjusted to suit your body and cater to injury or ongoing health problems and can be adjusted to aid the healing recovery of whichever disease pattern is bothering you.
I will introduce you to the meditation practices of ancient Chinese Daoism that heal the body mind and spirit; then we will enter into the practice of the 5 animal forms that have been passed down for the 1700 years.
Over the six weeks you will learn the forms of the Tiger, the Deer, the Bear, the Monkey & the Crane and begin to understand and experience these movements in terms of the Chinese medicine Meridian theory and the five-element theory that underpin Chinese medicine and its longevity practices as well as receive an introduction to Daoist breathing and meditation.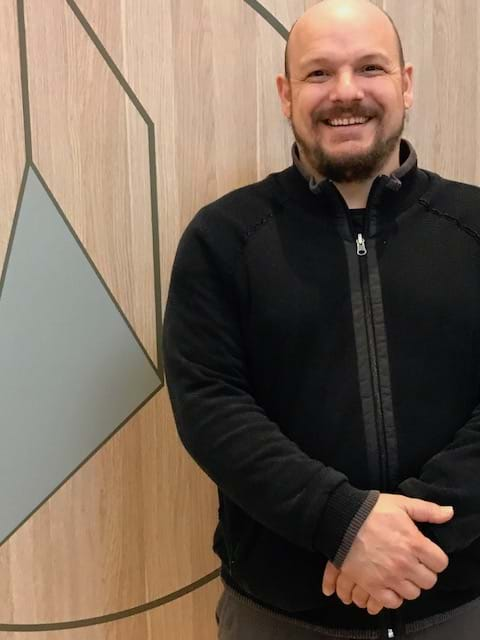 kids mindfulness workshop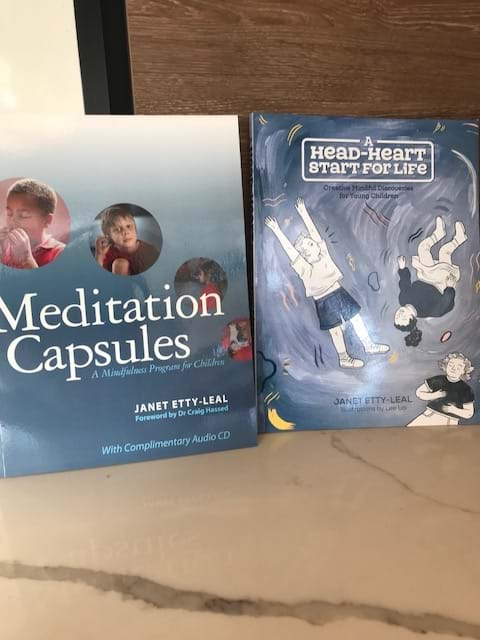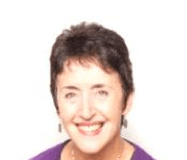 Coming Soon.......
Author, speaker and Mindfulness Educator Janet Etty-Leal has pioneered Mindfulness for children in Australia. For 20 years Janet has cultivated the art and science of teaching children mindfulness.
Heart, mind and hands-on practices are designed by Janet to captivate children from all walks of life. Her detailed lesson plans equip teachers, therapists and parents with a positive palette of skills, concepts and ideas. Novel, thought- provoking themes combined with physiological and psychological inquiry to promote self-awareness, are embellished with playful activities and meditation practices infused with imagination. Self-agency is promoted with each child.
Published in 2010, 'Meditation Capsules: A Mindfulness Program for Children' is written for upper primary and lower secondary students. The book shares 'road-tested' ways to help young children develop self- awareness and mindfulness. Each 'Meditation Capsule' incorporates resource materials, is easy to follow and use, and includes suggestions for integrating mindfulness experiences and practices into the broader curriculum for children to experience happiness, enjoy learning and get more out of the school day. Studies based on this Program have been undertaken by Masters/PhD candidates in Universities in W.A., S.A., Victoria, New Zealand, Hong Kong, the US and Puerto Rico.
Janet's second book, 'A Head-Heart Start for Life: Creative Mindful Discoveries for Young Children' was launched in April 2018. It offers a beautiful collection of carefully chosen activities for children from 3-6 years of age to build awareness, kindness and happiness. A structured guide which leads the reader through sequential levels of inquiry enhances self- awareness through first-hand experiences of mindful movement, social and emotional learning, character strengths and ways to sustain curious attention with creative meditation practices. The book is infused with opportunities to stimulate children's imagination.
KIDS YOGA WORKSHOP
BEGINNING FRIDAY 13TH JULY 2018 AT 3:00 PM - 4:00 PM
Due to expressions of interest, we will be hosting our first Kids Yoga Workshop on Friday 13th July with Yoga Teacher Rosanna Pingatore.
The class cost will be $15.00 per child (school age children and upwards only) and parents can attend as participants for the cost of $15.00 also.
Please apply online if you are interested or alternatively, call and book your spot.
Meditation course 2
Shame, Not Good Enough, and the Inner Critic
Coming soon......
Tuesdays at 6:00 pm
prenatal yoga
Coming Soon.....