---
Pillows, Spiky balls, foam rollers
For those of you who are thinking of changing pillows, now is the right time to have them checked as I am getting a new lot of stock into the clinic. If you would like me to check your pillow please let me know when you come in.

Those of you who need spiky balls or foam rollers - these are coming soon!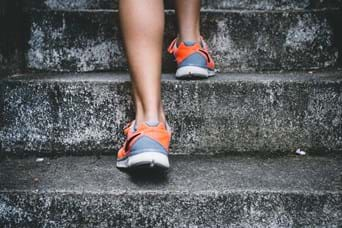 HIIT is the Anti-ageing Exercise
Some of you would be well aware that HIIT or High Intensity Interval Training is being touted as the best form of exercise currently. In the past few years research has come out regarding the benefit of this exercise for weight-loss and now research has been done on energy production and its anti-ageing effects.

So what is HIIT? It is bursts of high intensity exercise followed by recovery periods of lower intensity exercise.

The research from the Mayo clinic looked at two groups doing HIIT. The younger group were aged between 18-30 and the older group were 65-80. The study showed that energy production (which usually declines with age) produced by mitochondria in the cells was boosted by 69% in the older group and 49% in the younger group participating in the study.

The reason this is important is that when mitochondrial/energy production declines with age it can aggravate fatigue and diminish the ability of the muscle to burn excess blood sugar - this is problematic in diabetes and its precursors Metabolic Syndrome/ Insulin Resistance.

The other benefits of HIIT found in the study were related to heart, lung and circulation health.

But before you all go jumping into it - remember what I always tell you - start gently and slowly and build up (yes even with HIIT) and ALWAYS listen to your bodies!