Adrenal Recovery Soup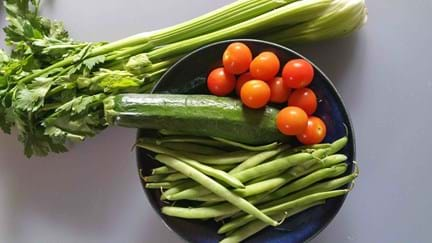 I first saw this soup called 'Taz' in the book Adrenal Fatigue by James L Wilson DC ND, which comes from Dolores Downey's 'Balancing Body Chemistry with Nutrition' Seminars.

A great soup to support your adrenals and may also assist in increasing energy in combination with other treatments.

450 g green beans

1 cup diced celery

1 zucchini sliced

1 medium onion chopped

1 cup of tomato juice (pure without sugar)

1 cup of spring water

2 tbsp of raw honey

1 tsp of paprika

1 cup of chicken broth, stock, preferably bone broth-- or vegetarian if you don't eat meat

Combine ingredients and simmer for 1 hour until vegetables are tender.